7/9/18 Monday
The first part of my drive today was pretty enjoyable, though after about 10 AM things started getting pretty hot out. Also, a chunk of land on the California/Oregon border has been on fire for the last week or so and the smoke was thick. Luckily the freeway was open and that part of the fire had been contained, but it was still pretty crazy to see the acres upon acres of blackened earth and charcoal skeletal trees. Made a bee-line down that doozy of a boring interstate 5, stopping only to gas up and make myself a sandwich. Arrived in the baking oven that is Sacramento by 4:00 and found the dudes returning after a sweltering walk around the neighborhood. I took advantage of the Wifi and air conditioning in the bar and worked on editing photos from yesterday, then walked down to a local taqueria for some chow.
Tonight's show was just Converge and Amenra, as Neurosis had scheduled this as a day off and the two other bands were in no mood to rest. The club was pretty small and of course the show was sold out. It also seemed like the upstairs dressing rooms were the only rooms in the whole building that had no A/C, which was a bummer. The light in those rooms was gorgeous though, and I took some portraits of the dudes as well taking candid photos as the as the opportunities presented themselves.
Since the stage was so small, there was barely any room for Amenra's projected images on the wall behind them. They opted to have no stage lights and just rely on the projector, which looks pretty great but made it nearly impossible to get any good photos. I did my best, and enjoyed watching them play again regardless.
The temperature in the venue got swelter-y and gross, and I decided I just didn't have it in me to get into the mass of sweaty dude bodies to make photos of Converge, even though they thrive in small, packed environments like this and crushed the shit out of it. I just tried to find cool pockets of air wherever I could, and hung out till the end of the night. Everyone crashed in the buses outside the venue after the show, so I followed suit.
7/10/18 Tuesday
I attempted to get up early enough to beat traffic into SF but failed. No matter. I wasn't in a hurry anyway. Joined up with everyone at the UC Theatre in Berkeley late in the morning, just in time to join a few of the Amenra guys to watch the Belgium/France World Cup game in a pizzeria a couple blocks from the venue. We got there pretty early, which was great considering the place was filled to overflowing capacity within 30 minutes. The entire place was filled with France fans, including two tables of preppy-looking college age kids right in front of us, all speaking French. Seemed as though our table of nine or so were the only Belgium fans in the place. It was OK though, because at our table were the biggest and meanest looking group of dudes, and when the French kids in front of us started yelling insults at the Belgian players on the TV they were quickly silenced by the snarling, mocking response of our Belgians. The kids looked genuinely scared, which I found entertaining. The game ended with a French victory and we all rose and left immediately, as to prevent any resentful Belgians from starting fights with snotty French kids.
Hurry-up-and-wait commenced back at the venue, and I took the opportunity to do some video interviews of a few band members in addition to editing photos and taking care of other business.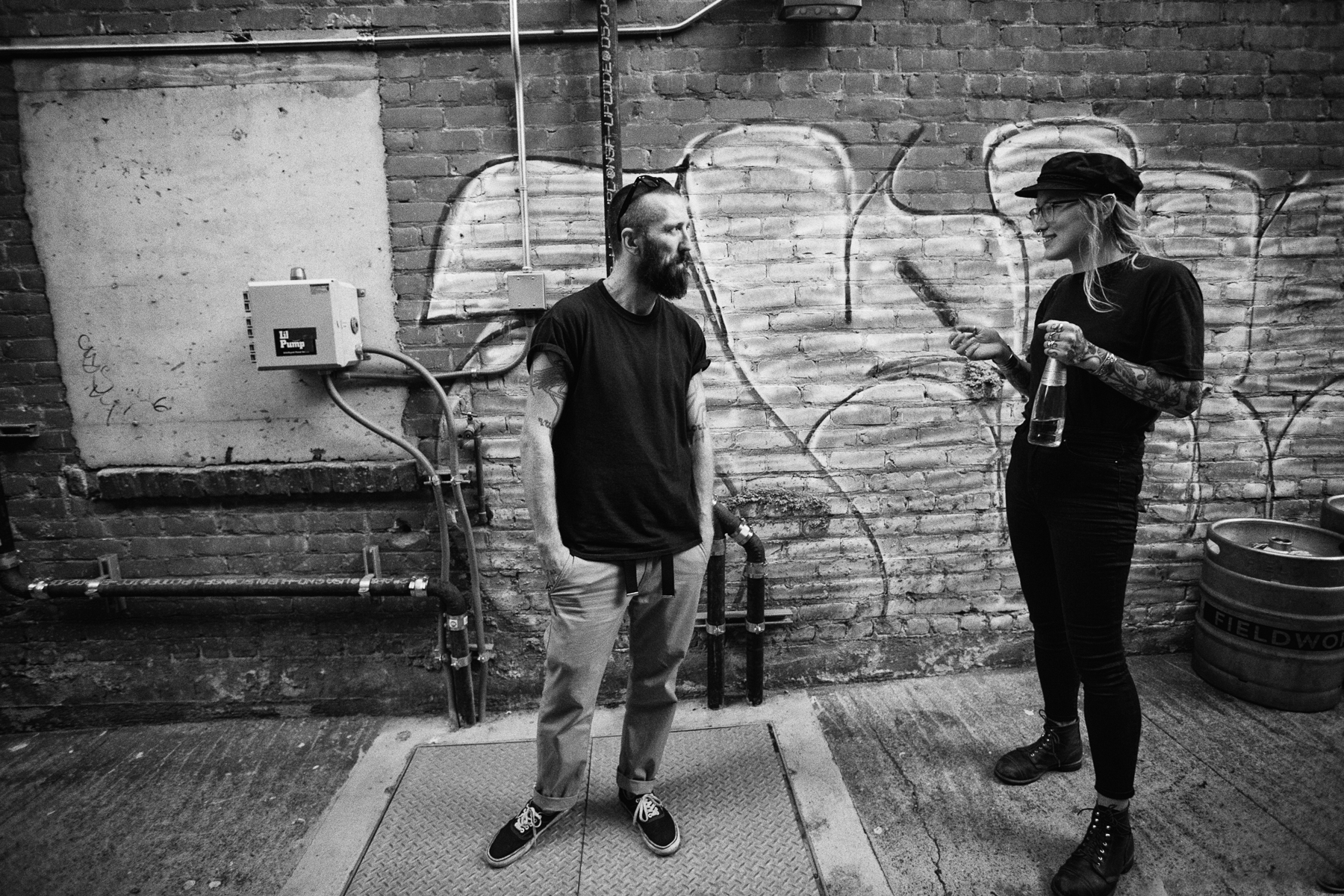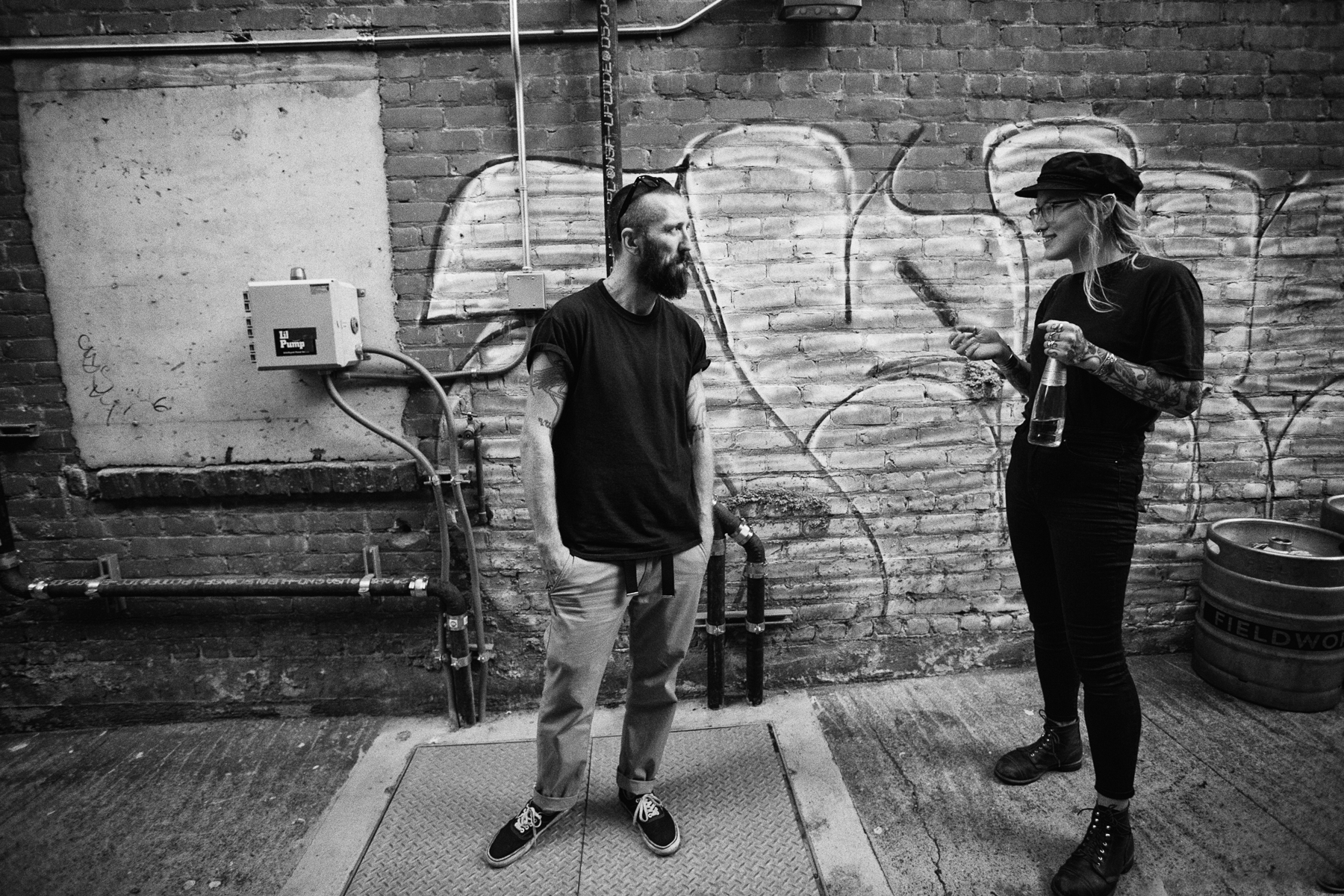 Another thunderous, epic show on the part of Amenra tonight, and again I got to shoot/film from the stage and the photo pit both. They sounded unbelievably good tonight. I have to admit, when I first came across videos of Amenra playing live, I was a little put off by the fact that Colin doesn't face the audience while he performs. I later learned it's his way of communicating that his truth doesn't have to be your truth, and his performance isn't as much a performance as it is his own process of experiencing the music. Getting a vantage point that the rest of the audience doesn't allowed me to see how much this is true, that he's not interacting with the audience at all but submerging himself in the expression of the music and becoming one with it.
Converge and Neurosis both crushed tonight too, but I absconded before the show was over to head into SF and spend the night with Megan, who I hadn't seen in a couple weeks. It was nice to have such a short drive for a change.
7/11/18 Wednesday
I met up with everyone at a coffee shop in the upper Haight district of San Francisco late this morning, and we spent a couple hours wandering the area, doing some shopping and enjoying the unbelievably gorgeous weather. At one point as we stood outside a shop waiting for Amenra guitarist Mathieu Vandekerckhove to finish buying an amazing Hawaiian shirt, Colin commented that it "doesn't get much better than this… spending time with friends, enjoying beautiful weather in a beautiful city in a foreign country, without a care in the world". I appreciate a person who can appreciate a moment like that.
Back at the venue I managed to find a place to park nearby that didn't cost an arm and a leg. Went to the dressing room to spend some time editing photos and found Amenra's bass player Levy looking a bit rough around the edges after staying up having drinks with the venue's owner last night. This legendary and (reportedly) haunted music venue in San Francisco's Tenderloin district has a vibe to it that is really one-of-a-kind and it's one of my favorite spots to shoot bands.
Megan decided to come to the show tonight, and it was delightful to introduce her to everyone. As with me, they were very kind to her and even gave her some free merch. Sadly there was no photo pit for tonight's show, and now that I'm apparently spoiled enough to not want to stand amongst the riff-raff, I opted to shoot primarily video from the side of the stage tonight as well as getting some shots from the back of the ornate and picturesque venue.
It was another epic set by a magnificent group of performers, and I was, again, moved to watch them play. It was Megan's first time seeing them, and she was quite impressed as well. It was a little bittersweet to know this was my last night to enjoy this show from this particular vantage point, but that's how it goes.
Since today was my last show with the tour, it gave me an opportunity to reflect and appreciate the experience I'd had. I'd been anticipating this day for the last week, anticipating some sadness and FOMO knowing I was going to head back to Ukiah and resume "normal" life again. by the end of the night I found I was ready to do just that. It had been a busy, enriching and fulfilling experience, and sometimes those experiences just aren't meant to last. Also, I was kinda worn out, and needed to rest and regroup after two weeks on the road.
I made my rounds giving hugs and saying goodbye to all the wonderful people who'd brought me into their world and made me feel so welcome, then hoisted my bags onto my shoulder and walked alone out into the cold San Francisco night.