4/29/18 Sunday
Its been a long, long week. I've debated on how much to say here, since I'm not really sure if I want this blog to be a confessional full of my deep dark secrets or if I want it to just be a travelogue or whatever. I guess my experience of living in a van is all tied up in the details of daily life, and there isn't any way to talk about my experience without going into my inner workings. So here goes.
I spent almost a full week at my parents' house, taking care of Mickey while he recovered from his surgery and stealing away to work on the van as time allowed. Visits to my childhood home for a day or two are pretty enjoyable for the most part, but more any more than that brings up a lot of stuff that I'd just as soon avoid. I grew up in the suburbs, 40 miles south of San Francisco. It was a comfortable life, but as I grew up, I'd always hungered for something more dynamic, more compelling & better suited to my nature. Which is why, at the age of 23, I escaped to the wilds of Mendocino County as soon as the opportunity presented itself. Very long story short, living in the country suited me down to the very depths of my soul, as is evidenced by my 22 years of living here. When I'm back in the suburbs, I'm faced with of all the wastefulness, the extravagance, the crowdedness, the anonymity, the crowdedness, and the head-spinning rate of urban development. My town looks almost nothing like it did when I was growing up (there will be a whole blog post on this at some point), and spending more than a couple of days there becomes overwhelming and depressing.
The last week had seen a new sort of interpersonal processing in my relationship with Megan that has stirred up some emotions, as well as some stressful interactions with my ex-wife that pulled on old wounds. Additionally, I've been stressing about finishing the electrical system for the van and stressing over the fact that I'd been away from some work projects that needed my attention. Any of these things on their own would be totally manageable, but all together they felt heavy and difficult to manage.
On the up-side, I managed to steal away to SF for a night to interview and photograph a band called Ho99o9 (Horror), which was highly enjoyable and boosted my flagging mood a bit by ending up with some great photos and an interesting interview conducted on their tour bus. Interviewing bands isn't something I do much of, but I'm probably going to want to do more, I think.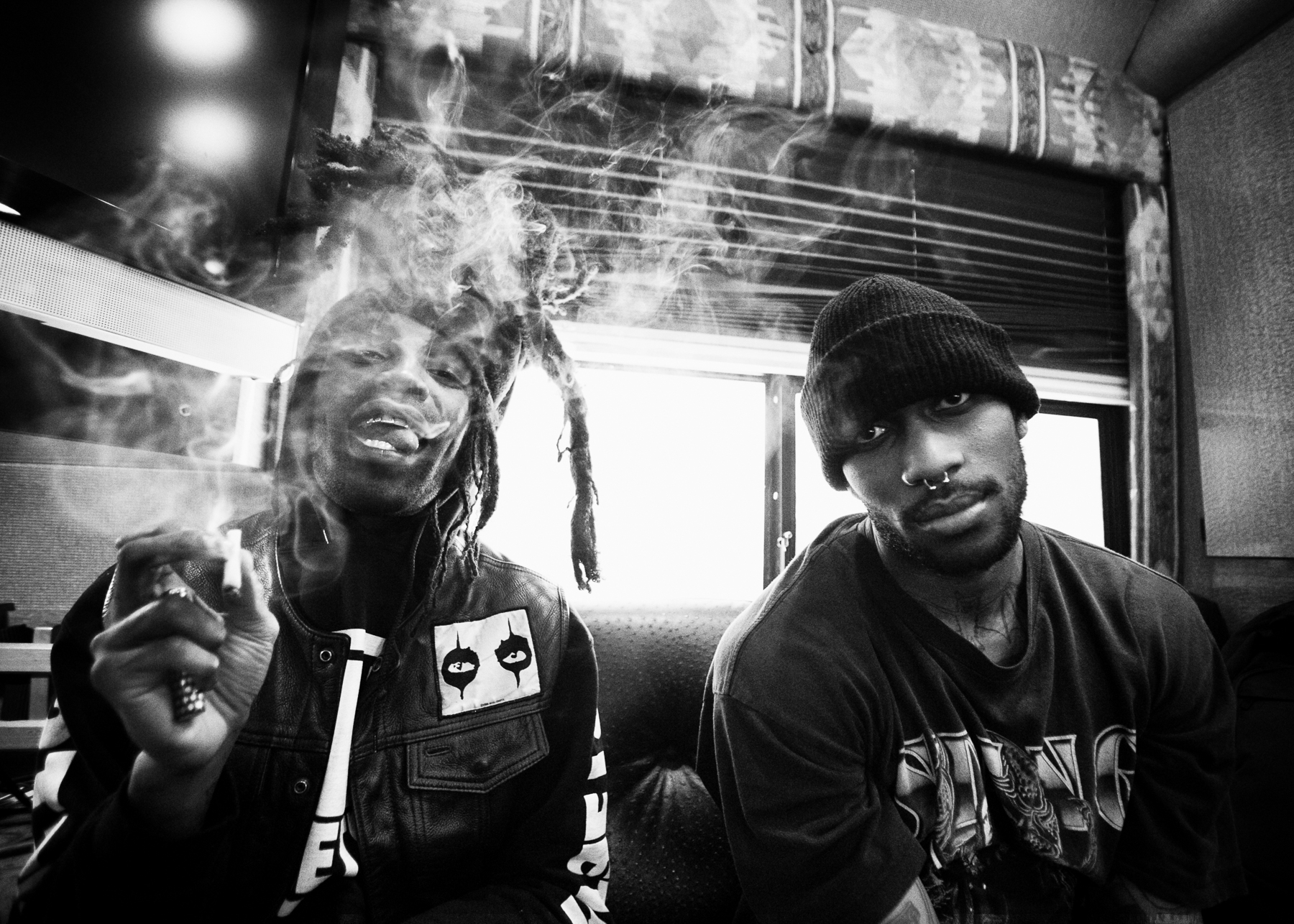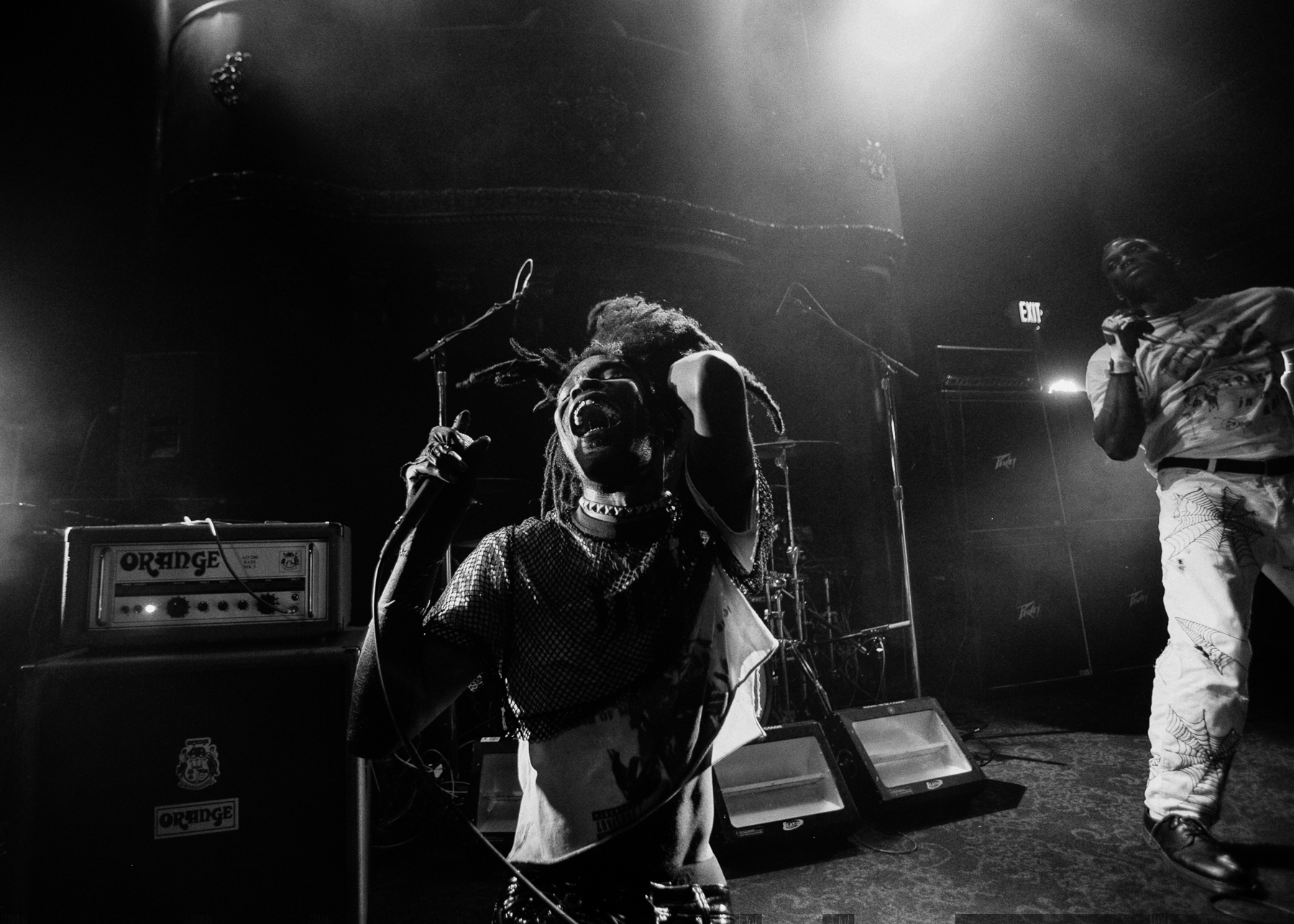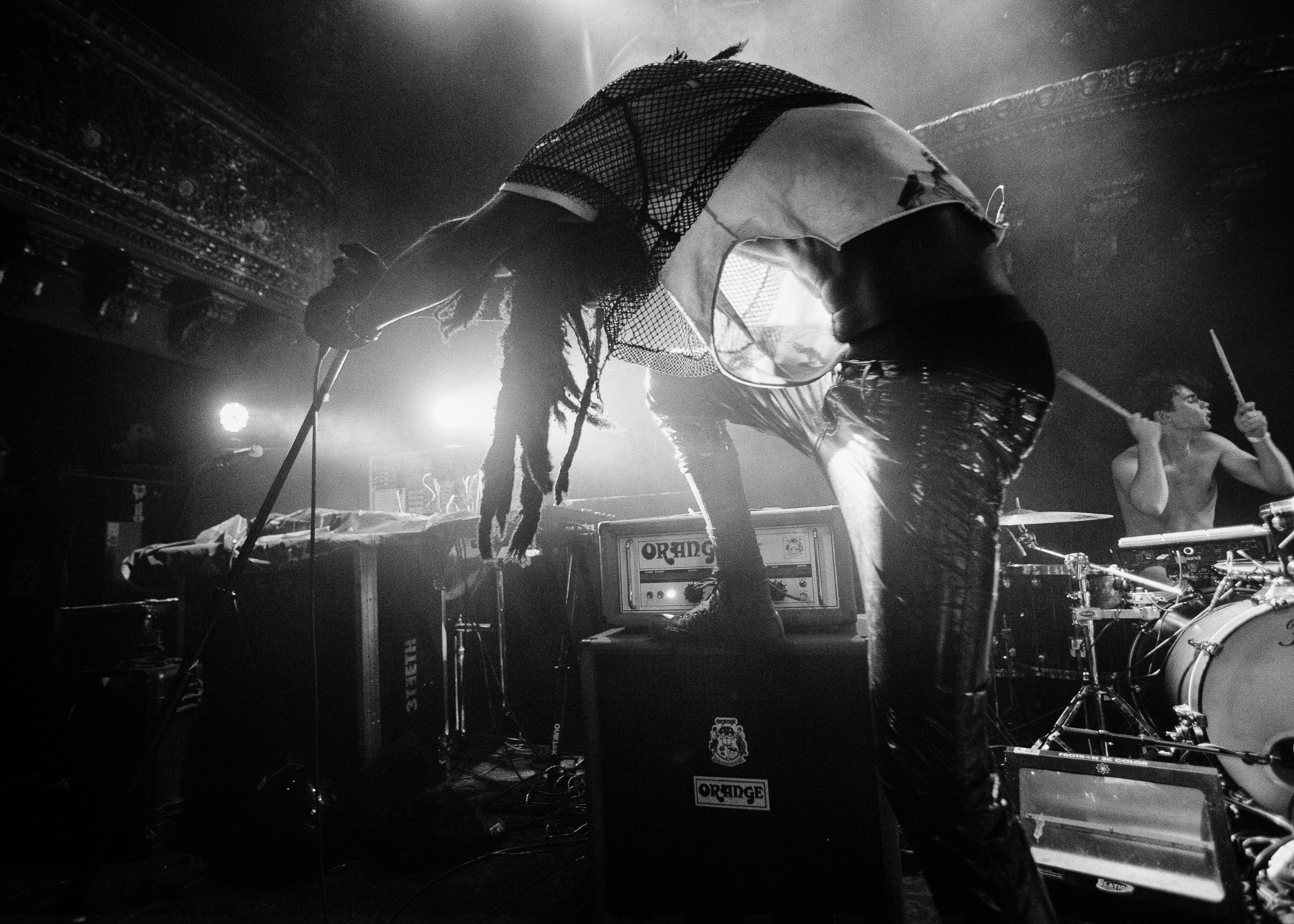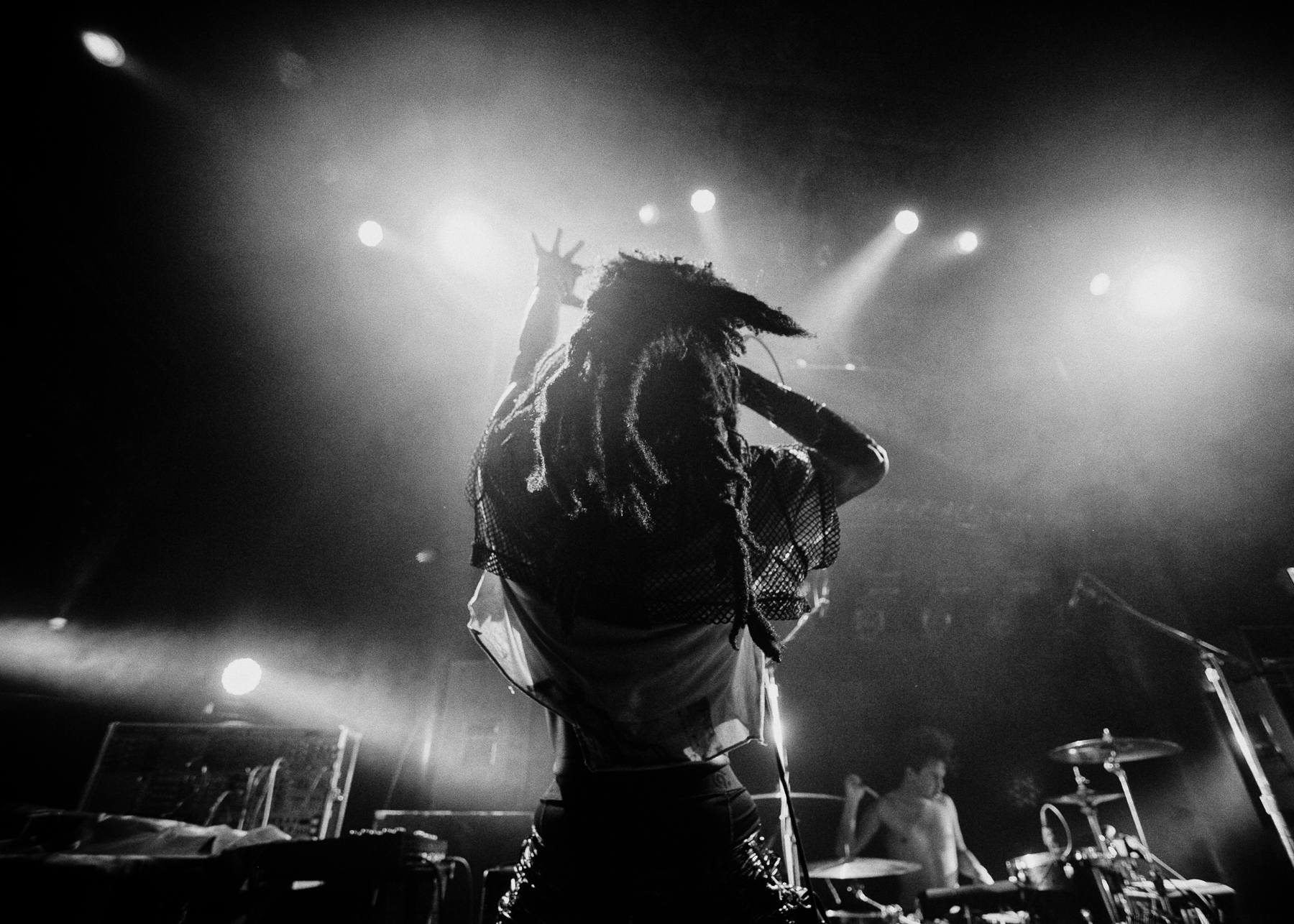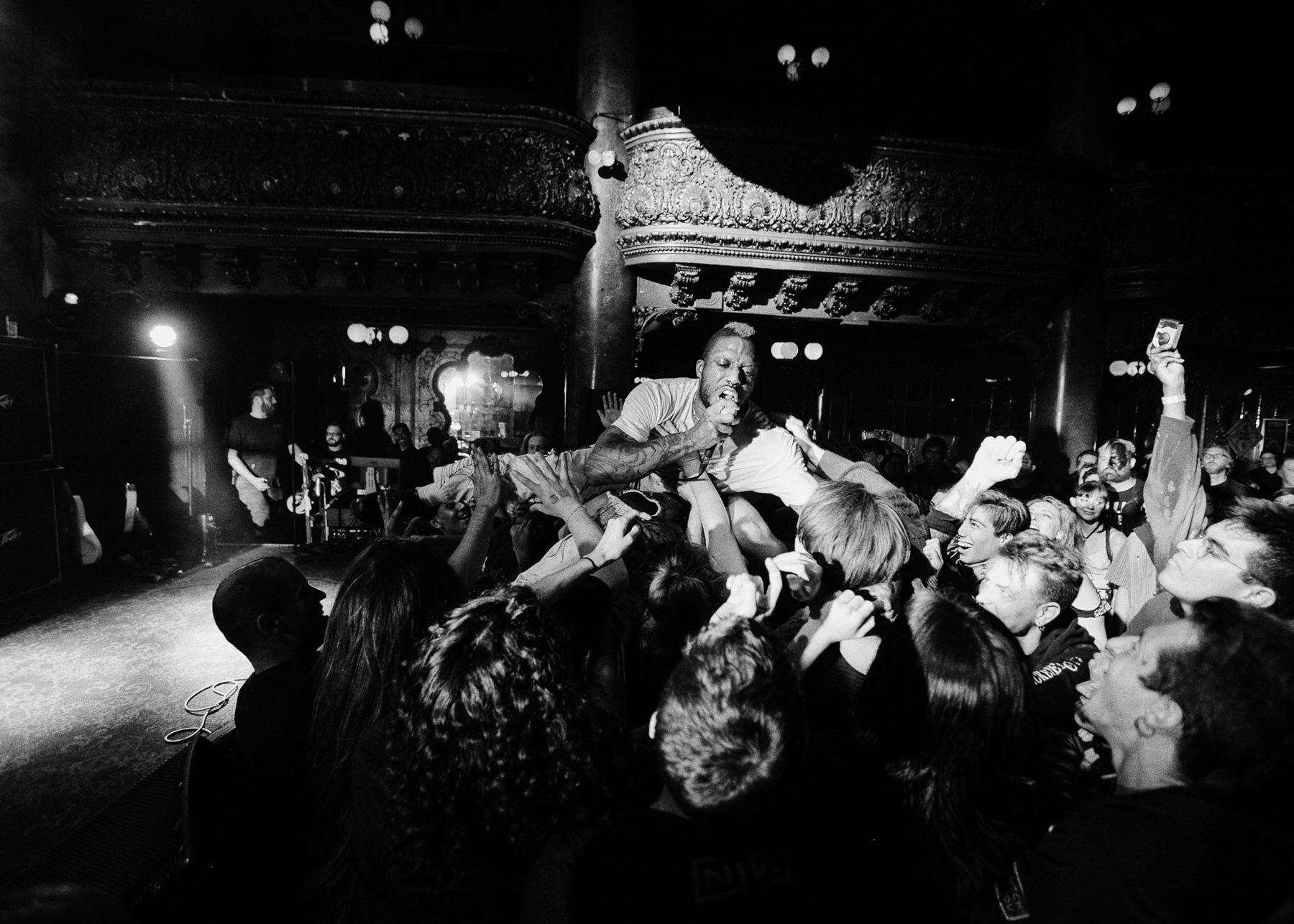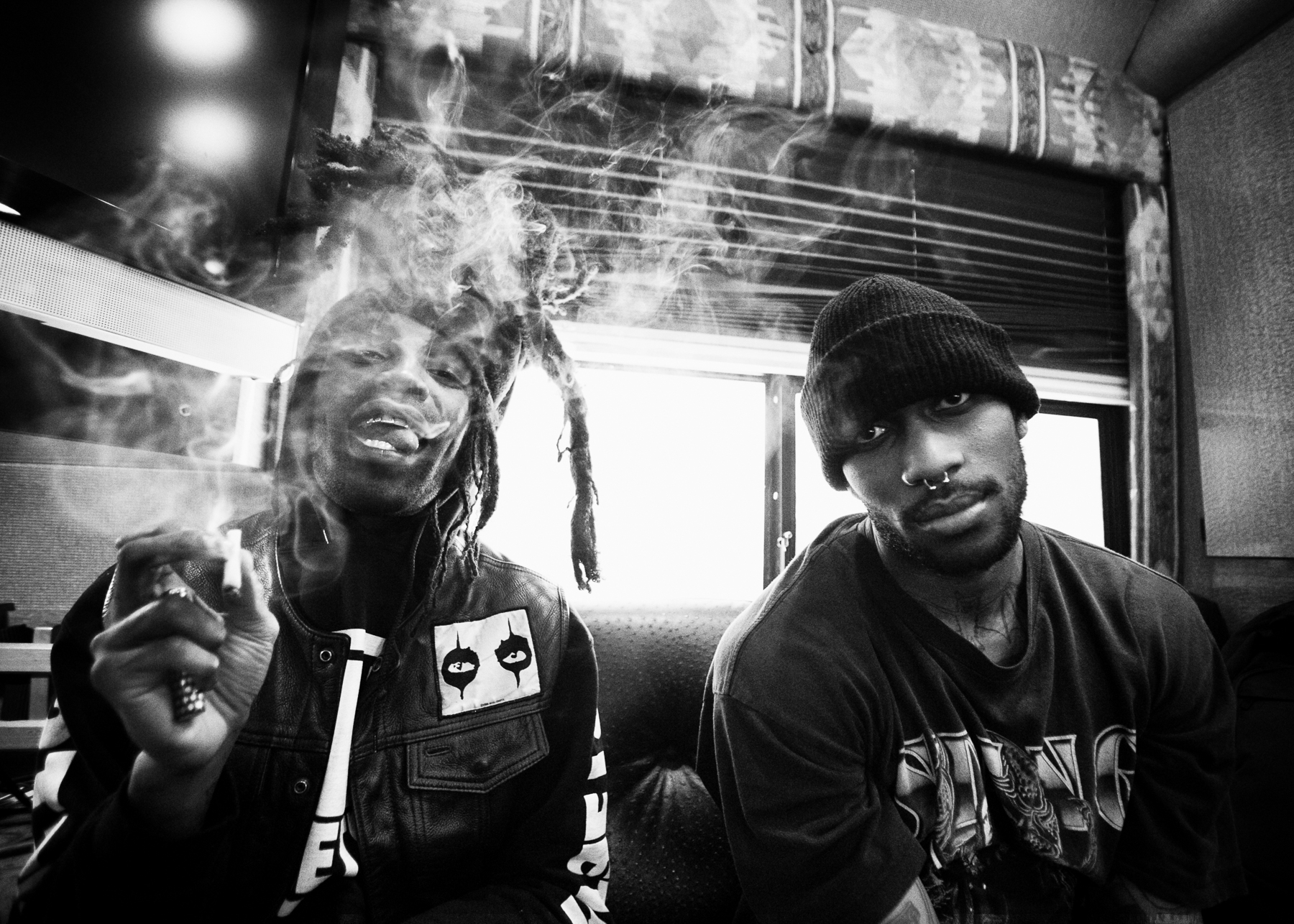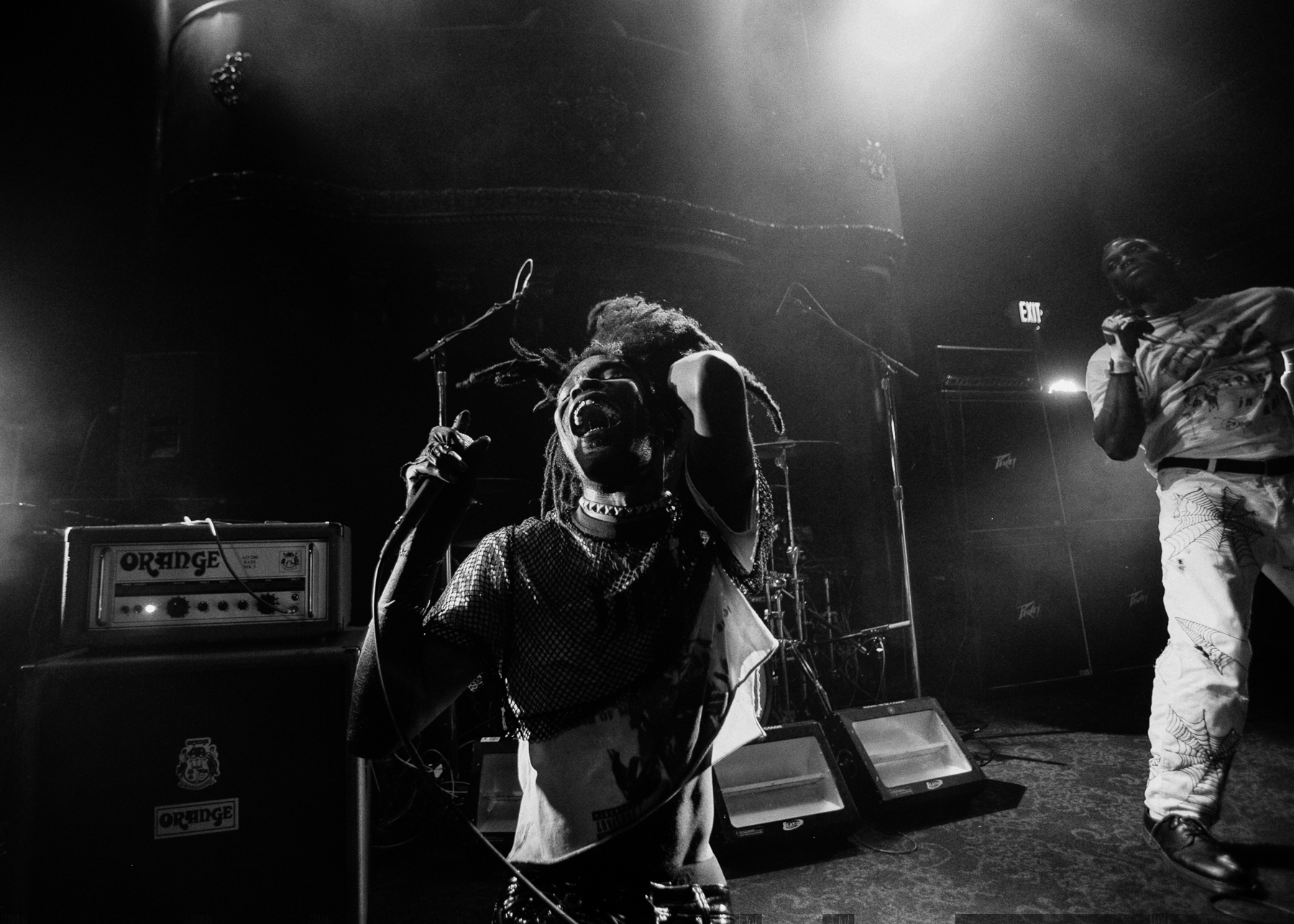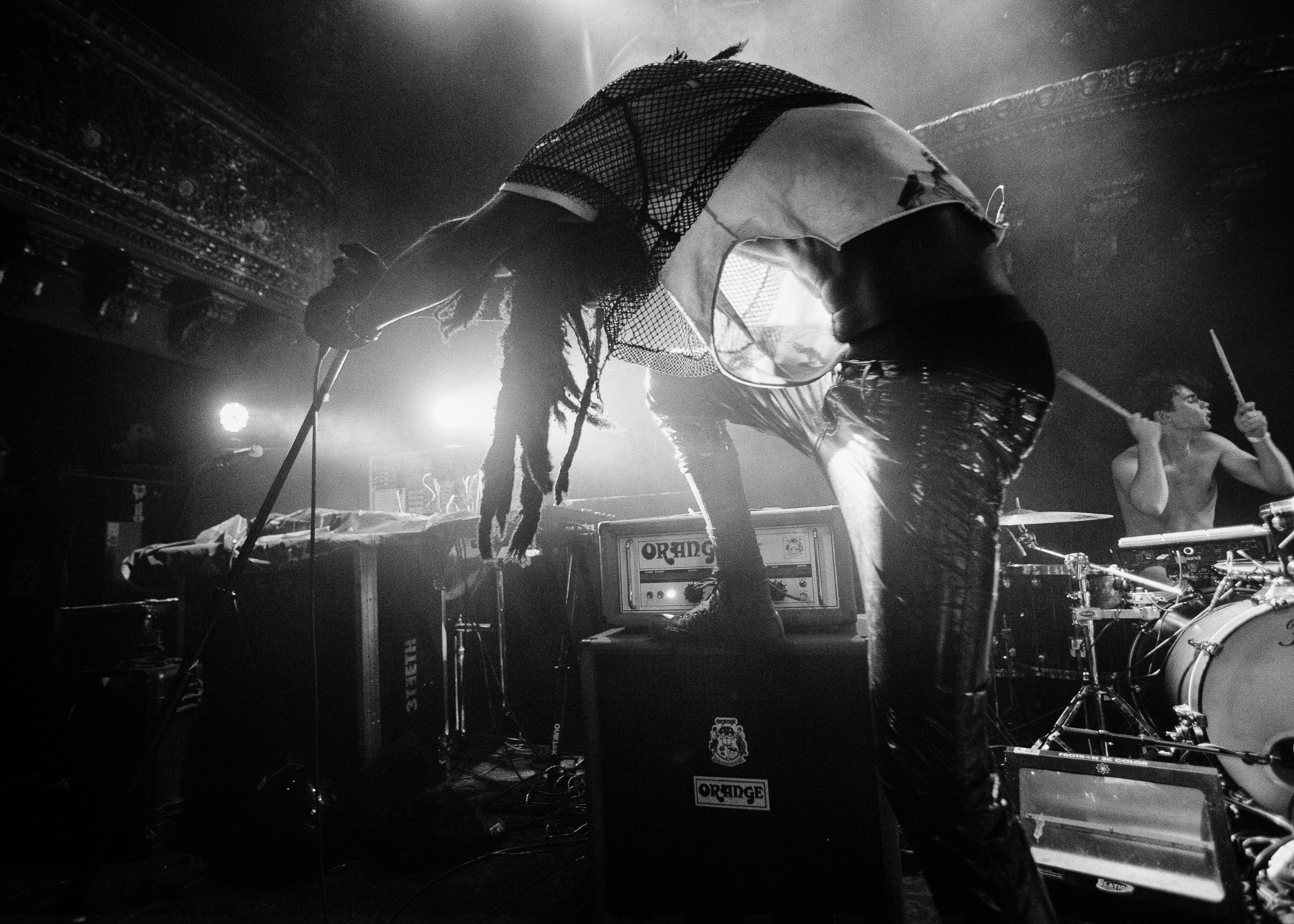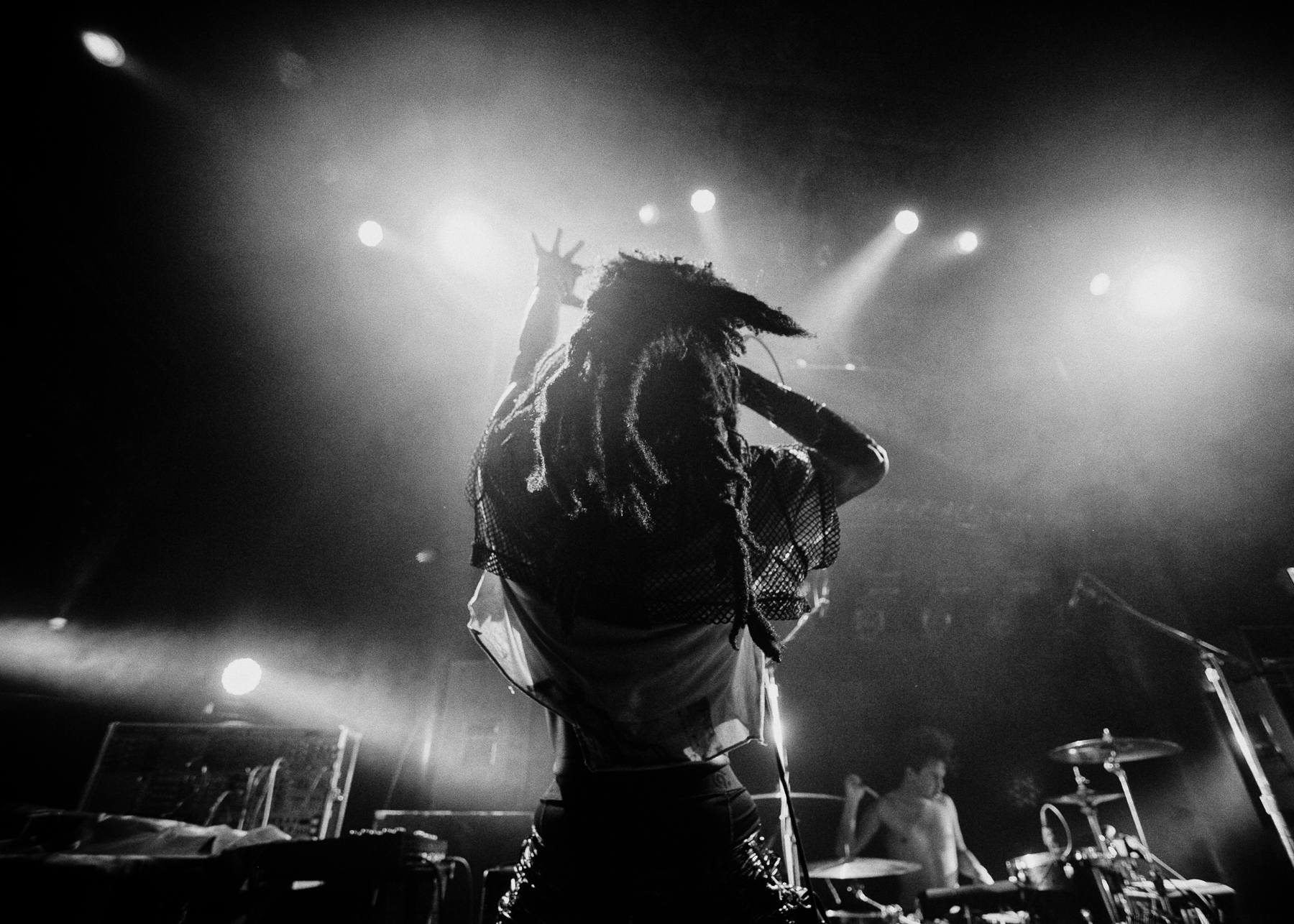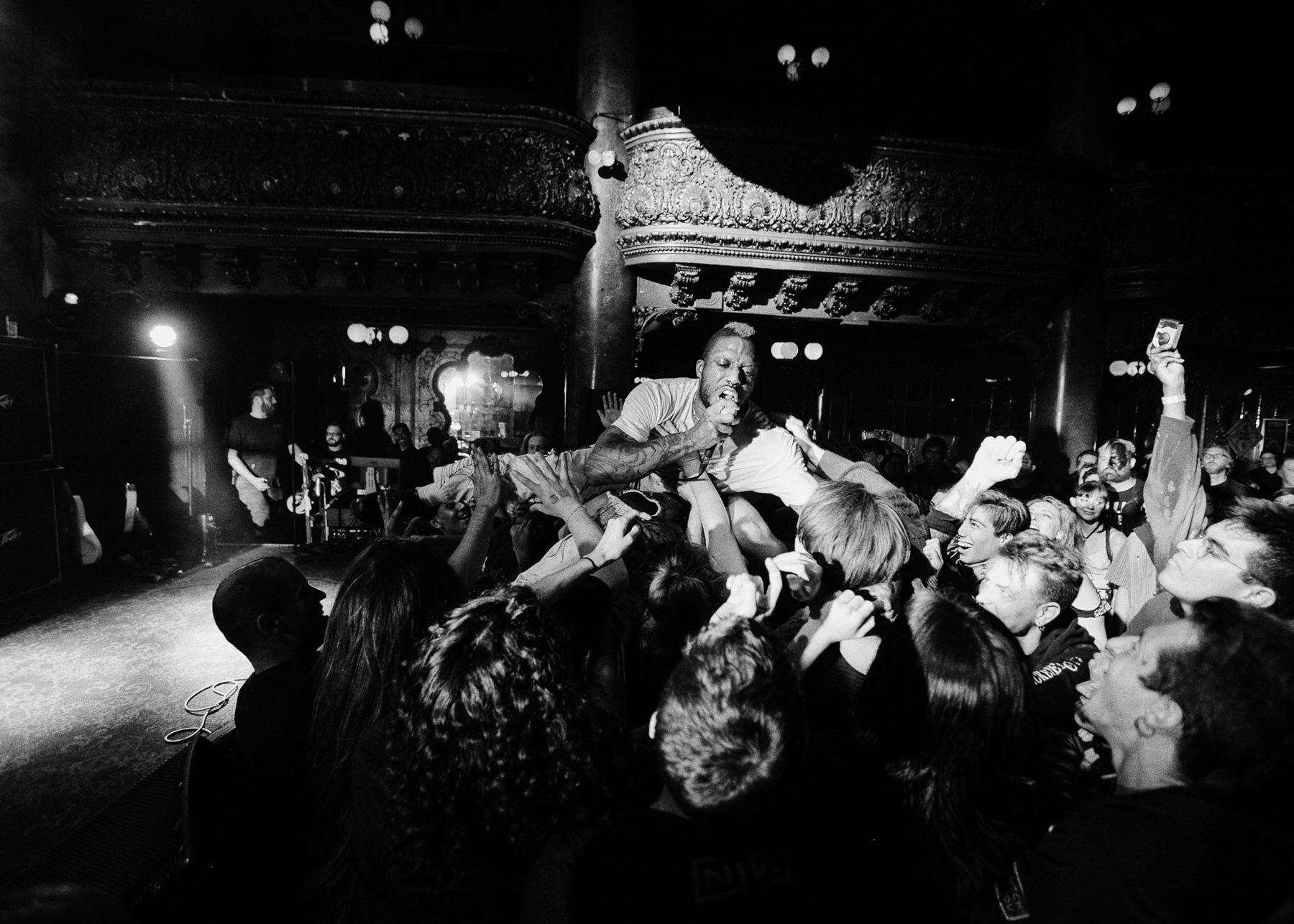 On Thursday I took Mickey back to UCSF for his follow up appointment where he got his dressings changed and drain tubes removed. The doctor was very happy with how things were looking, and this was the first time we'd been able to see his "new" chest. It looks amazing (though the scars are intense right now), and he is delighted. It was so awesome to see how stoked he is that his body is one step closer to truly reflecting how he feels inside. I drove him back to his mom's in Willits to continue his recuperation and headed back to Ukiah to try to get my head on straight. Not happening. Drove out to my spot on Hwy 20 to make some dinner and watch the sun go down, then out to Redwood Valley to bed down for the night feeling overwhelmed, discombobulated, and emotionally exhausted.
The next day I spent the day working in the café and running a bunch of errands in town, still feeling anxious, preoccupied, and a bit aimless. Decided to drive out to my little parking spot near Montgomery Woods to spend the evening in the redwoods, hoping I could find a little grounding. I parked and walked up the road to the Woods, where I followed the path up to the groves of massive trees. I walked slowly and quietly, listening to the intermittent birdsong and burbling water, breathing in the damp, rich air. I'd brought my camera but the sky was overcast and the sun was nearly down, so it was already close to dark. Not necessarily the best time of day for photos. I found myself walking to a place slightly off the beaten path where, four years ago, we'd spread the ashes of my Capoiera teacher and mentor, Amunka Davila, who'd passed away the previous year. I said a prayer of thanks for all he'd given me and all he'd given every person he encountered, and told him I loved him. I still miss him very much.
Savoring the stillness and evening chill, I wandered through the groves, putting hands on the rough bark of the giant trees, dipping my fingertips in the cold running water, and attempting to imagine what it was like in a time before the Europeans came and began destroying these stately, ancient trees. Made the walk back to the van and found a few pockets of light coming through the canopy, so I made some photos and enjoyed the full sensory experience of being in the redwoods.
I slept better last night than I have in weeks. Woke as the grey sky revealed itself through the trees, and after breakfast I took a leisurely walk up the road. It rained a bit last night, so everything was shimmering and wet, the air crisp and cold. Took a walk to snap a few photos, then headed into town. Got a text that Rich was available to help me mount my solar panels this morning, so I rushed down to Forestville to connect with him. I'd finally made a plan to get the electrical system finished this weekend, and getting the panels mounted was essential. We hustled up onto the roof of the van and began placing them, but just as we began, it started raining. No rain was forecast, so this was an unexpected bummer. We cut our losses and I rushed down to Petaluma for the Butter and Egg Day parade. Interestingly, I'd been asked to play the bass drum with the King Street Giants (a New Orleans-style brass band) in the parade, which I was happy to do. The dudes in the band are sweet and super talented, and it was an unexpected joy to walk down Petaluma's main streets playing music and trying not to trip over anything.
Back in Ukiah, I went to my buddy's shop to try and finish the solar panels. He's finally given up renting his long-time shop, and this was the last day to use it. I got the job done, and also enjoyed a deep and wide-ranging conversation with him, which always happens when we spend time together. We spent a couple hours just talking and listening to each other, not trying to problem-solve or give advice or anything. Just sharing and listening. I appreciate this about him. Also, his providing this space for me to work as well as his invaluable assistance and advice has been crucial to my van project. I couldn't have done it without him. Sad to see the place go.
By the end of the day today, I realized that my night in the woods, my participation in the parade and my time with my friend all contributed to the lifting of my spirits in ways I'm very grateful for.