Woke at dawn to the rumblings of diesel engines and the sound of the docks opening for business. Did my morning routine then walked a few blocks to a café where I spent a couple hours going through photos from the night before and waiting for the crew to wake up. I eventually met up with them and listened to mumbled stories of heavy champagne consumption and conga lines on the roof until the wee hours, so I knew everyone was getting off to a slow start. We headed out to have breakfast (lunch for me) with the band's manager for a planning meeting, then got on the road to Portland. The sunshine and warmth of yesterday unsurprisingly mutated back into the rain and cold we come to expect from the Pacific Northwest, so cautiously we drove southward.
Arrived at Mississippi Studios in a downpour and the band unloaded and soundchecked. I got to have dinner with my dear friend Jeanette and do some catching up, then met up with the band again to do some video interviews and film some backstage footage (I'm planning to create a little mini-doc of my time on tour with them). Their show tonight topped last night's show for sure, and last night's show was pretty fucking good. With a house full of exuberant fans and more than a month of playing every night under their belts, they brought the musical magic once again.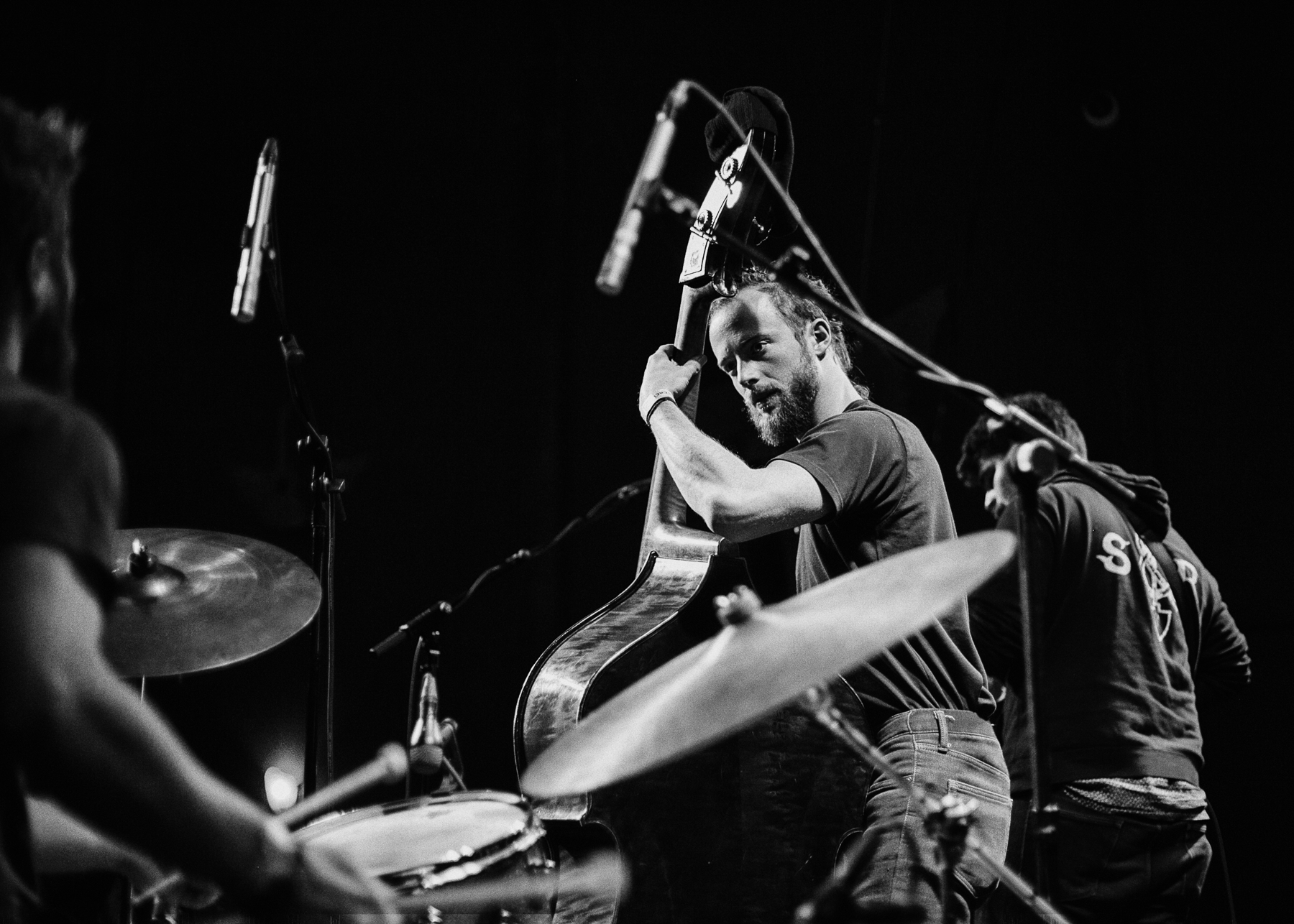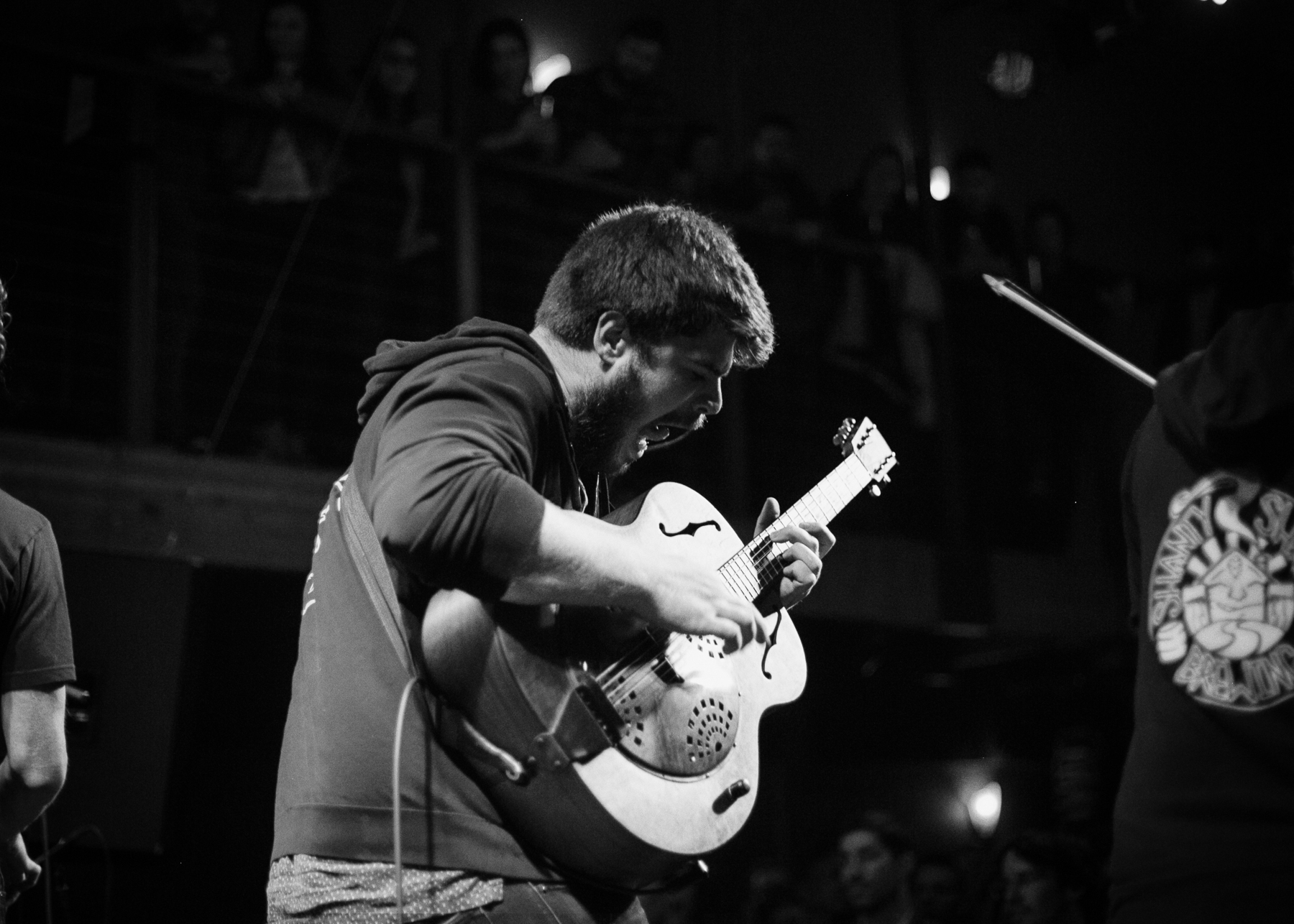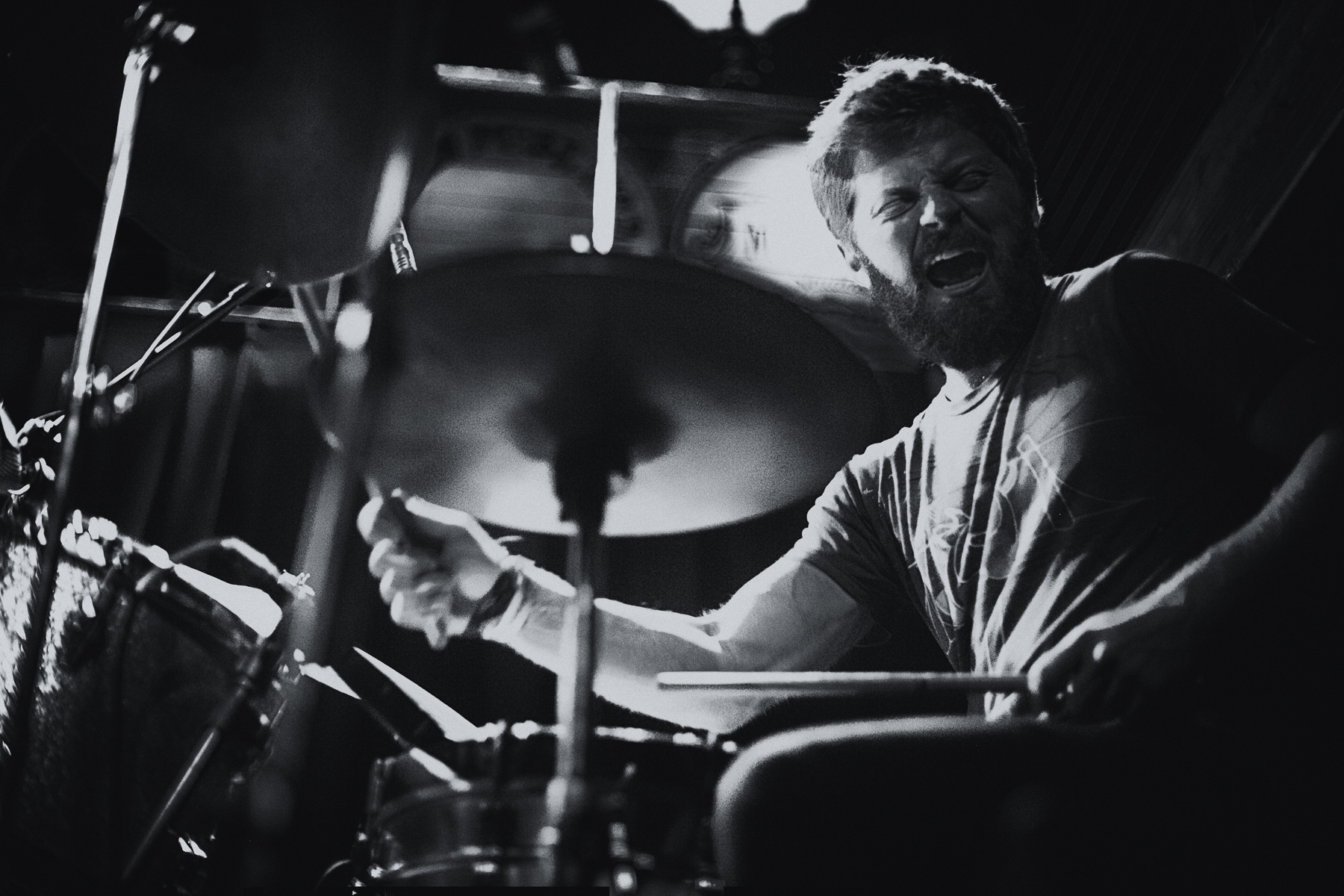 After the show we headed across town to their friend Austin's house, where I was graciously allowed a parking spot on their flat driveway right next to the house. Sleep came late, but that was all right by me.
Thursday 4/12/18
Again I found myself awake a couple of hours before everyone else, so I took a walk around the neighborhood then spent some time going through photos from the night before. People slowly rose and plans were hatched by Matt the drummer and Natasha the tour manager to head to Revival Drum Shop, one of the most amazing percussion storehouses and retail outlets in the world. First we stopped at a food truck hub and had the most amazing Oaxacan food, then scooted across town to the shop. Spent almost an hour there, Matt getting a few things fixed on his kit, but mostly just playing the drums and looking at the artifacts and rare kits and feeling overwhelmed by the vast assortment of auditory rhythmic devices.
Joined back up with everyone and caravanned down to Bend, which required driving back through the Mount Hood Natnl Forest. This time it was snowing heavily on the peak, and I found myself getting a little nervous driving a large, wobbly 2wd vehicle instead of my nimble 4wd vehicle. But it turned out fine, and we made a bee-line for Bend. I had some errands to run (groceries, gas, etc…), so I met up with them at the venue. Unfortunately, I only had an hour or so to spend with them before I had to hit the road on my own and head south, due to having scheduled a wedding shoot in SF for tomorrow morning that required splitting the 8+ hour drive into two parts. Sad to miss the show, but that's how it goes. Shot some video of them during sound check, said my goodbyes, and headed out into the flurrying snow and darkening evening. I was pretty bummed to do the central Oregon drive in the dark since the scenery was pretty awesome, but the fact that there's nearly no traffic on the road was a reasonable consolation. Got down to Dunsmuir (just south of Mount Shasta) and decided it was a good time to stop, so I snuck down a side road and found a place to park where I wouldn't be bothered and the sound of the river rushing just downhill could be faintly heard through the van walls.
Friday 4/13/18
Since I parked when it was pitch dark out, I had no way of knowing I'd parked literally 30 feet from a railroad track. I sure figured it out when the lumbering, obnoxiously loud machine made its way past me just as I was falling asleep and I wished I'd made a different choice. Luckily that was the only train of the evening, so I managed to get some rest. Woke at 5 and got myself fed and took off south with just enough time to get to SF for the wedding. Unfortunately I had two very frustrating experiences with attempting to get gas (not worth explaining here) which set me back about 25 minutes, so the rush was on and I had to push it. I haaaaate that feeling. Charged down the featureless and soul-crushing Interstate 5 for four hours, rushed across the Bay Bridge, then parked the van in a nice neighborhood and got a ride to City Hall, where I arrived just barely on time. The couple I photographed are a wonderful queer couple, and they wanted to get married next to the bust of Harvey Milk that sits atop the grand staircase in the middle of City Hall. There was a point during the brief ceremony where I was attempting to frame a shot with Harvey between the two of them as though he was looking down upon them, and I got hit with an unexpected jolt of emotion. This sweet couple, so clearly in love, were being legally married in this venerated building only because of what that man fought and died for. He would have been proud.
Afterwards I met up with Megan for lunch and a quick walk through Hayes Valley to find her some macaroons, then back to her place for a relaxing afternoon of doing nothing. A perfect way to decompress after a busy week.
Last night I drove through snow and freezing temperatures. Today I was sitting in a curbside café with short sleeves on, feeling the sun beat down on my pale flesh. It still seems slightly unnatural that we can travel such distances in a short amount of time. Was I sad to miss the last couple of shows of the band's tour? Definitely. Was I glad to be back in a familiar place with a soft bed and clean bathroom, spending time with one of the people I care about most? Absolutely.